How to Promote Your Novel Online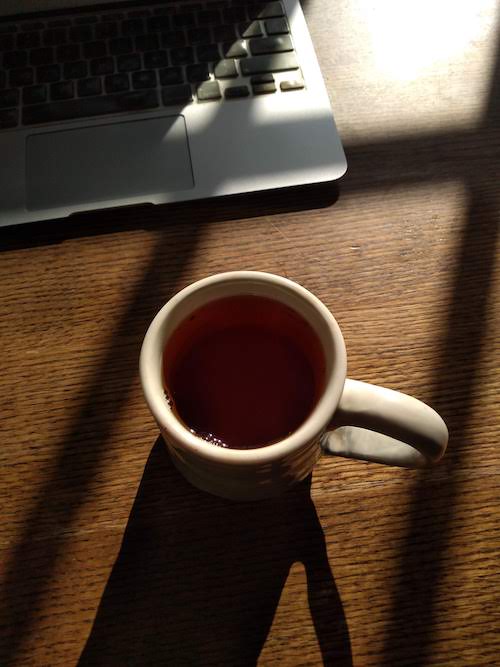 The most effective way to promote your novel is to assume that nobody cares about your novel, which, more often than not, will turn out to be the case. The death of the author was unfounded, my friends, and indeed, she is alive and well, and expected to visit book clubs and publish first-person narratives delineating her past traumas for the reward of pennies (if she's lucky) and exposure. Whether this exposure will result in book sales, however, is anyone's guess.
But still, an author is expected to have a platform, which makes it easier to market her book, for readers to connect—and I'm not being snarky about this. The opportunity to connect with readers is a really important one and can be inspiring to writers as much as readers. And I know there was indeed a time when an author didn't have to do anything but write her books, and then exit her garret precisely twice a year to be feted as a literary genius, but that was never actually really true, and also that author was a man.
Now when I talk about a platform, I mean a blog, or any of the social media channels that basically function as micro-blogs (which is why everyone who says that blogs don't matter in 2020 is absolutely wrong), or a combination thereof. And it really helps if the author is not using this platform solely to promote her work, if she finds it natural and enjoyable to engage with these platforms even when she has nothing to sell. There is a direct correlation between what you put into your online platform and what you can expect to get out of it. Also: if you have made a point of blogging and sharing the details of your ordinary life, it just makes sense when that life begins to include the experience of publishing and promoting a book and you don't even need to feel uncomfortable about it.
But first: you don't HAVE to do any of this. If blogging and social media micro-blogging make you squeamish, then forget about it. Promoting your novel this way is not going to be effective if you hate it, because people will be able to tell you hate it, and also you'll stop doing it in a week or two. If you don't have an online presence at all and you're looking for a book deal, you're unlikely to build one significant enough to make a difference in whether or not your book gets signed anyway. I've heard conversations about publishers not really caring about anyone's platform, unless they've got at least 100,000 followers, which at first glance is kind of depressing, but then it isn't, because it just means that the rest of us don't even have to worry about that anymore.
If you're not sure about blogging, however, it still makes sense to have a blog on your website, a place to add news and events. If you don't like the word "blog" (and I don't blame you), then you can call it something different, and the advantage of having this kind of space on your website is that it helps with your SEO rankings if your site is updated semi-regularly and makes that website a more interesting place.
There are other reasons to blog or micro-blog though, than just for the purposes of promoting your novel—and the great thing about blogging for other reasons is that your blog will thereby be more appealing than one existing for the purposes of self-promotion AND you'll even end up promoting your novel indirectly.
First, your blog can serve your writing practice. I certainly credit nearly twenty years of blogging with making me a better writer, and also for teaching me the way that small parts can add up to a big project. You can use your blog also as a workbook, a place to challenge your writing chops. There will be a small but devoted audience for that kind of blogging, as there always will be for the kind of interesting blog that exists for its own sake and not to court the attention of others.
Your blog can also serve you as a reader, a place to write about the books you're reading. Should you include critical reviews? That's up to you. You can write about new releases, and obscure books, and the kind of reading that informed who you are today as a reader and a writer both, and there will be a small but devoted audience for this kind of blogging too, because you're giving them something. But the opportunity to engage more deeply with your reading is something that you can get out of the whole thing too, beyond the opportunity to promote your own work. Writing about other writers is also an opportunity to build connections to literary communities—although this is always more easily accomplished when it's not your explicit purpose.
Another way to use your blog is to write about something that fascinates you, as opposed to something you anticipate potential readers will be into. This means that even if no one is reading, at least you will be having a good time exploring the ideas you're writing about—and maybe these are ideas connected with your book, extraneous research that didn't make it into your narrative, trivia surrounding your subject, the stuff you just can't shut up about. And the perk of all this is that you writing about the stuff you just can't shut up about is—more than any other kind of calculation—going to result in posts that convey real passion, the kind of thing that people really do want to read.
Remember though that blogs are marginal, peripheral. So are books, for that matter, unless you happen to be John Grisham or Danielle Steele. And so using a blog to promote a book is kind of like using a spaghetti noodle to hit a baseball out of the park. Don't count on a home-run, I mean. But there are other ways to measure success, your own satisfaction and enjoyment of the exercise among them. All this to say that if you don't have a ton of readers, it doesn't mean you're doing blogging wrong. Really, obscurity is kind of inherent to the form. It means you're doing it right.
But even in obscurity, you can build up a sizeable collection of "followers," which I've always found a pretty distasteful name for what I'd prefer to call "community." People who care about you and your ideas, and ideally the feeling is mutual. People who inspire you and make you think, and recommend good books and share links to articles that change your mind, and make it stronger. People who learn from you just as you learn from them, and when your book comes out, they will be the ones (not related to you) who are likely to buy it,