What Should I Blog About?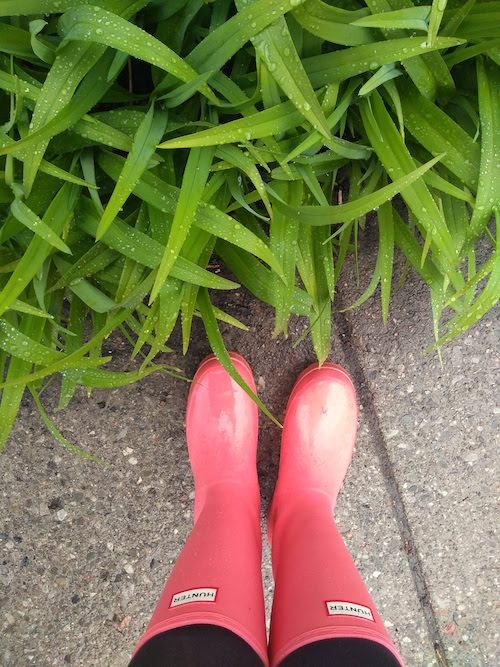 If you're asking the question, "What should I blog about?" and you don't have a single answer, then maybe that's a sign that don't really need to be blogging. That while the idea of blog sounds like a good thing, perhaps you have some exploring still to do before you get down to the practice of blogging, which is also the practice of noticing things to blog about. Maybe you have to master that first before you get to the next step.
Sometimes though, when somebody asks, "What should I blog about?," what they're actually saying is, "Who actually cares about anything I have to say anyway?" And that's a different kind of question. Your blog is the world through your eyes/your I, and the only person who has that singular perspective is you. What an incredible thing, to be able to see things that nobody else does, to chart a path that's just your own, and then to share that journey. Even if your journey looks a lot like other journeys—you get up in the morning, you go for walks, you notice what's blooming in the garden, you take note of the shape of the clouds in the sky. Ordinary, all of it, but it's yours. Nobody else can tell that story, which is reason enough for you to do so.
"What should I blog about?" can also be a question of what parts of the story to tell though—can you really put the garden, the clouds, the morning light, all of it, into the very same blog? And some people will tell you that you can't. That what you need is a gardening blog, and a cloud-watching blog, and another blog about the light. But this kind of compartmentalization is not only thoroughly unrealistic, it's also unsustainable. I can promise you that having more than one blog is likely to lead to abandoned blogs, because it's work enough to keep a single blog fed and watered, let alone multiples. But also depriving your blog of variety, of space to grow and wander in terms of approach, is also to make your blog less interesting, to reduce the number of people likely to be curious about what you're putting out there—and to limit your possibilities in terms of what you're writing about. And why would you do that?
The answer to the question of, "What should I blog about?" will be different for everybody, but it lies along the lines of whatever happens to be in front of you, whatever catches your eye and holds your attention, and makes your wonder enough for that attention to be sustained for a handful of paragraphs. (If you're genuinely interested in what you're writing about, than it makes it more likely that somebody else will want to read it…)
It's also a question that only you can answer.
And if you can't answer it? (Or at least, if you can't yet?)
The only solution is to start blogging and write your way.