How Long Should a Blog Post Be?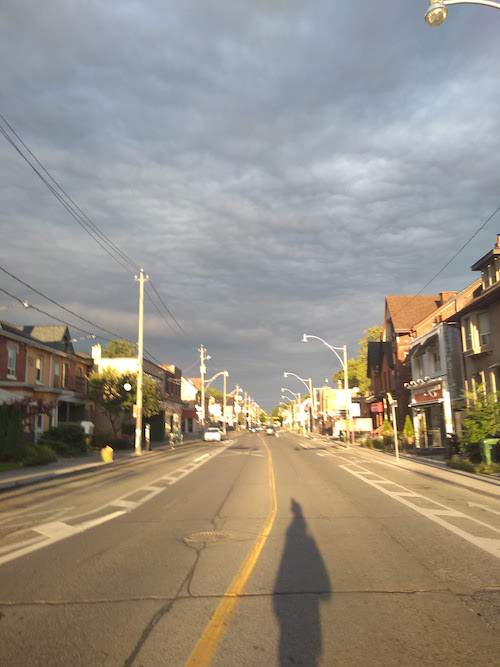 Blogging can be tough for somebody who always likes to have all the answers, for there to be direct guidance, regulations, and specifications. "How long should a blog post be?" is a question that novice bloggers worry about a lot, and my immediate answer is really not especially helpful:
You'll know how long your blog post should be when you've got to the end.
In blogging, I think you've got to write your ways to the answers of questions like these, because the answers are going to be different for everyone. The answers are even going to be different for you depending on what you're writing about, how much time you have to write your post, whether you're in a particularly introspective mood or otherwise. You're going to write posts that you realize were too long or too short based on reader feedback, but this is great, because doing it is how we learn.
That said, there are some telltale signs that your posts may be going on too long. And while I love meandering posts that take the reader from one place to another, I often encounter posts that really could be broken up into a few separate posts, and perhaps they should be broken up into separate posts, because doing so would be less work for the writer, it makes it easier for a reader to grasp what the writer is expressing, and it's useful for SEO purposes.
(I am mostly talking about the kinds of posts that are didactic, trying to reach a reader directly with titles like "How Long Should a Blog Post Be?" or "Signs Your Blog Post Might Have Gone on Too Long." More personal, cerebral blog posts don't really apply in this context, though some of the advice might still be useful.)
So yes: SIGNS YOUR BLOG POST MIGHT HAVE GONE ON TOO LONG.
You have divided up your post with subject headings. This is a writing habit of academics in particular that is really hard to shake, but in general, if you're introducing a new subject heading, you should really be just writing a new blog post.
You have included more than one list in the content of your post. Also another sign that you've actually written two posts in one.
Your intro that is so long, the reader has to scroll down to get past it. In blogging, getting to the point is essential. If you've written a long intro to your post, ask yourself if it's necessary. What would your post lose if the intro wasn't there?
You've included a sentence like, "But back to my original point…" Now, there is nothing wrong with digressions in blogging. Blogging is the original digression, to be honest! But such digressions should lead somewhere rich and rewarding that open up onto someplace new for you and your reader. When digressions work, they become the destination. But if you're just leading your reader off the path and back again, it's possible the digression itself is its own post.
The post took you hours and hours to write. Because this is not sustainable, unless you've got a blog that pays you by those hours (and lucky you!). Aim for a post you can write in an hour or two. The blog itself is meant to be raw and unpolished, and you'll have far more continued success as a blogger if you figure out how to do it efficiently.
And what do I mean by "continued success as a blogger"?
I mean that you're going to be a blogger who actually blogs!
******
Blog School turns 1 this month! Thank you to everyone who has made my small business a success—and to all the bloggers who've been part of it, creating successful blog posts of their own! My September session of MAKE THE LEAP is up and running, and will be offered next in the new year. The self-guided version FIND YOUR BLOGGING SPARK is ready to start whenever you are. And make sure you're signed up to my newsletter, because you don't want to miss a thing.