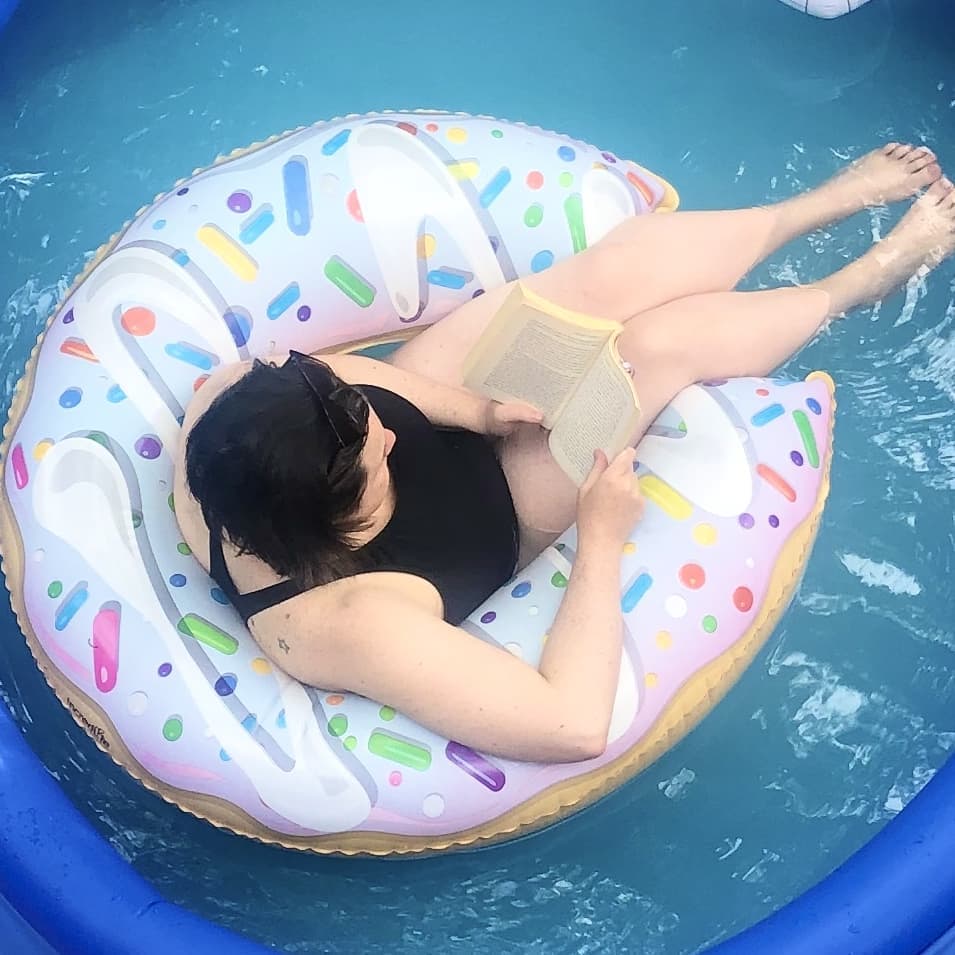 1) Um, because it's possible you haven't updated your blog for awhile anyway, so let's frame that as a good thing. Achievement UNLOCKED. Well done. (I'm not kidding.) 

2) Because online traffic always falls off in the summer…almost like the universe is trying to tell you something. 

3) Because you're a human being, not a robot. and taking breaks from work is what human beings do. It's also how to make blogging sustainable. 

4) Because it's useful and good for your readers to be reminded that you're not a robot, seeing as humanness is what we all come to blogs for, and also your example might inspire those readers to take their own breaks from the internet too.  

5) And finally, because time and distance from your blog will give you space to reflect on your project, to remember why you wanted to do it in the first place, to think about what you might like to do differently (because a blog needs room to grow and space to wander), and to have experiences and see things that you can come home again and actually blog about once your break is over.
*The next session of my guided, interactive blogging course MAKE THE LEAP is coming in September. Registration is open now!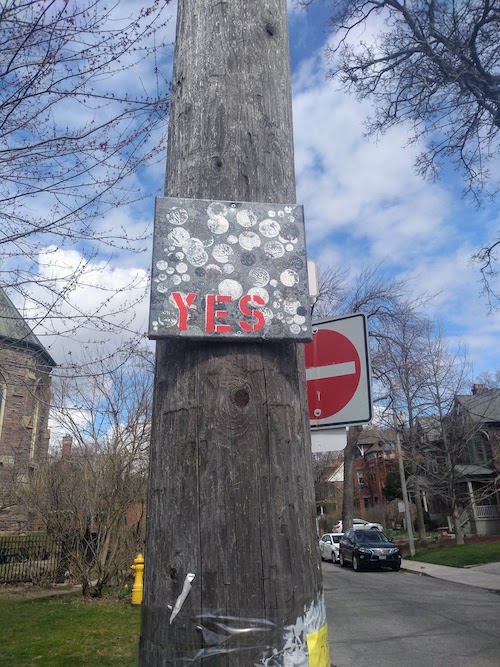 Are you looking for a reason to finally say YES?

Here's one: just FIVE spaces are left for my online blogging course this June, and they're filling up fast.
LET'S GET TOGETHER is a fun and casual community-driven blogging experience. If you've enjoyed one of my courses already, this new one is right up your street. And if you're #MyBlogSchool-curious, this is a great and low-cost opportunity to get a taste of what my approach is all about.
And what's it all about? Program is capped at 15 participants, and each of you will be part of a private online space where you will share and respond to each other's work. You will create 8 blog posts over the course of the month, inspired by a variety of prompts that you can interpret according to your own blogging vision. I will also be sharing ideas and resources throughout the program, and sending feedback on each of your posts privately by email. Cost is $100 CDN. As ever, our group is coming together amazingly, and it's going to be so good!

You can reserve your spot today, and while you're here, why not check out what other Blog Scholars are saying about my courses?
A sample: "I signed up for this course on a whim, after putting off the creation of my blog for months. I thought at the very least, it would force me to buy a domain name and create the website, but I had no idea just how deep it would inspire me to go in my own writing and self-discovery. After just one month my blog is up and running and exactly what I want it to be!"